Here you can find the causes that are very dear to my heart.



"The Rubber Soldiers: the forgotten army"

- doc film -

"I stopped everything in my life to make this documentary film, because I felt it was necessary to ask the world to pay close attention to these forgotten extraordinary-ordinary people. To look at their lifelong struggle and abandonment. They have fought a war, but have lost this battle, and that touches me deep inside. It is important to me to bring them a voice, because as simple Rubber Soldiers, they served their country and the world and their contribution must not be ignored nor forgotten." - Eva Neide see trailer


CHILD ABUSE:

I don't know how can anyone mistreat a child or abuse a child, A child is supposed to be happy, smiling, playing, enjoying the wonders of life. It gives so much love with its innocence and divine presence. I love children. Child abuse is the most repulsive act one can commit.

ISPCAN:

http://www.ispcan.org

UNICEF:

http://www.unicef.org

SAVE THE CHILDREN:

http://www.savethechildren.org
CANCER RESEARCH:

"1 in every 3 women and 2 in every 3 men will have cancer." That is a terrible statistic!!! Sometimes we think a little contribution will not be enough, but it is. And it is because of all that is given that researches are being done and we are progressing. If you cannot donate with money, you can support the cause some other way. All counts :-)


ENVIRONMENT: I was born and raised in the beautiful Amazon jungle in Brazil. What a privileged and fortune indeed :-) No matter how much urban life i have experienced since i left the jungle, i will always remain a jungle girl. We used to live such a simple life; our "house" had no walls, we slept in hammocks, no electricity, our cook was made of clay or just a hole in the ground. (I'll spare you the details for the "toilets"... it was the wild adventure! hahahah). And then...there was the nights in clear skies...counting the stars...one could see all the stars! Each one of them! The pure air and water, the birds singing, me running on the field barefoot...and swimming against the currents in the wild rivers...oh my gosh!! Don't get me started! Ah, and my dolls were made of watermelon skins, or beautiful corn cobs, its hair and leaves ;-) ...no fancy things, but i have the most sweet memories as a child in the jungle.

With its million living creatures, the Amazon Rainforest is a self-contained habitat, so powerful, so beautiful and so important to us humans and to our beautiful planet Earth. Just to think that we could lose such wonder of nature makes me so very sad :-(. And the Amazon is just another of the many habitats that are disappearing at the speed of light, succumbing to unplanned exploitation and disregard to save its continuity. WE ALL can help to stop the depletion of our natural resources. I believe it is our sophisticated and demanding living in the cities what is dictating the demand for the natural goods. So there is something that WE ALL can do by CHOOSING carefully what we buy to our homes. I per example, AVOID using much plastic, I DO NOT use aluminum foil, i RECYCLE as much as i can, I RE-USE and avoid threw-away things at all cost! We ALL can contribute to stop the devastation by choosing to be proactive and self aware of our abusive-consumption of products derived from our natural resources.


---

ANIMAL ABUSE:

I used to have a little gold fish, and his name was Batman. I swear, Batman was so smart! And he had feelings. When I traveled he missed me so much! I could tell by him waving his tail so happy and smiling when i came home. (he did!!) When he passed away i cried for three days! So you can imagine how i feel when i see those infomercials on TV about animal abuse. One can see clearly they have feelings. They all do, just like us. I can't eat chicken anymore and i am really looking forward to stop eating meat for good!! It is grossing me out more and more, and if it was not for tofu being so tasteless i would have gone vegan long ago. But i will get there.

I favor products that are not tested on animals. Even though i eat meat, ( sounds like hypocrisy, i know) but i feel terribly guilty. Once i discovered how the baby cow and the mother are treated in order to have the tender veal meat, i never ate veal again! No need to increase the already cruel world for animals.

www.PETA.org
A WORLD WITHOUT NUCLEAR WEAPONS:

We humans we are pretty amazing creatures. We have managed to go to the Moon! That right there is some very incredible thing, really! There is quite an amount of intelligence in this planet, and there is obviously more loving humans then the opposite, otherwise we would not be here anymore, right? Correct! We, the good people, the ones who have some wisdom to know that it is ABSOLUTE FOOLISHNESS to think that nuclear weapons is any sort of protection to ANYONE! You launch one of those things and we are done! Where is the brilliance in that? Hello!! Nuclear weapons is the most STUPIDUS idea! After all the great things we humans do, and the so many wonderful things that is still there to be done - which could make our living in this planet,pretty nice - and nice is when we don't have to live in constant terror thinking of WHAT IF one of those silly "inventions" gets in the wrong hands ( NOT that there is such a thing as the right hands for it ). If at least it would ignite only underneath the ass of the fool who would launch it....back to FOOLISH-LAND... that would be quite an accomplishment. But that is not the case, so as long as there are smart, wise and good humans to inspire us with their truly admirable creations, i will join them and DEMAND THE GIVE UP ON NUCLEAR WEAPONS, because besides being the-most-stupid-of-all-ever-thought-thing, it is also absolutely USELESS, not to mention expensive! If all the money spent on it had been applied on cancer research or in the less fortunate countries and in us, the people, oh...can you just imagine? We would had maybe gone beyond the Moon...or... just stayed right here, going about a sweet human living peacefully, without fear that we could lose it all at the pressing of a bottom.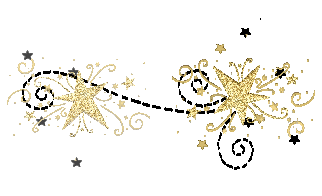 ​Copyright©2019 EvaNeide.com - All Rights Reserved